Aviation Engineering
---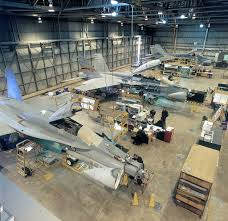 LTM focuses on delivering innovative and cost effective professional, technical and performance based solutions to meet our client's needs.  LTM has extensive experience in providing a full size range of Engineering and Maintenance Planning and Design Interface for a wide range of Navy weapons systems including the AV-8, V-22, CH-53, C-130, and Tactical Airlift, Adversary & Support Aircraft. We provide direct support to AIR 4.0, AIR 6.7, PMA 207, and PMA 261. We have been providing maintenance and engineering support to our Navy customers since 1994. LTM utilizes ISO a 9001: 2008 quality system to deliver best cost value and 100% customer satisfaction. In addition to providing systems engineering life cycle management and Reliability Centered Maintenance support services, our capabilities also include:
Engineering Analysis and Studies
Weapon Systems Analyses and Technical Support
New Systems Design and Systems Modifications
Perform Engineering Investigation / Analyses, Finite Element Analysis (FEA)
Engineering Change Proposals (ECP)
Configuration and Systems Modifications and Validation/Verification Services
Perform Affordable Readiness (AR)
Failure Mode Effects Analysis (FMEA)
Systems Engineering Life Cycle Program Management Support
Systems Acquisition Management Support
Reliability Centered Maintenance (RCM) and Powerplant Maintainability / Reliability Analyses
Computer Aided Design / Computer Aided Manufacturing (CAD / CAM)
Technical Writing
Integration, Test and Evaluation
---
Aviation Engineering Support Customers
NAVAIR 4.0 Engineering Support Contract – Production Support Work – FRC East
NAVAIR AIR 6.7 Maintenance Planning and Design Interface – FRC East
LTM has been supporting, and continues to support, NAVAIR Fleet Readiness Center East,
Cherry Point, NC since 2001. Life Cycle Management Support.
NAVAIR PMA 207 Tactical Airlift, Adversary & Support Aircraft Program Office
Logistics Planning and Fleet Readiness & Response, and Depot Maintenance Support
NAVAIR PMA 261 H-53 and Executive Transport Helicopter Program Office
LTM assists in providing programmatic, acquisition, engineering, and technical services
support to the PMA 261 H-53 Heavy Lift Helicopters Program Office. Specific support
is provided to the In-Service and the CH-53K Integrated Product Teams (IPTs) and
International Programs.